Used Car-Buying Steps
in High Point, NC
Interested in buying a used car and upgrading the time you spend on the road in a high-quality vehicle? You've come to the right place. At the Blaylock Automotive Group, we have a team of experts who can walk you through every step of the car-buying process and help you get the keys to a vehicle you truly love. Browse our current inventory online to see what you like and schedule a test-drive at our used car dealer in High Point to get behind the wheel for yourself. Whether you're a first-time car buyer or are looking to trade in and trade up to something new to you, you're sure to love what we have for sale. Our sales team looks forward to helping you buy a used car!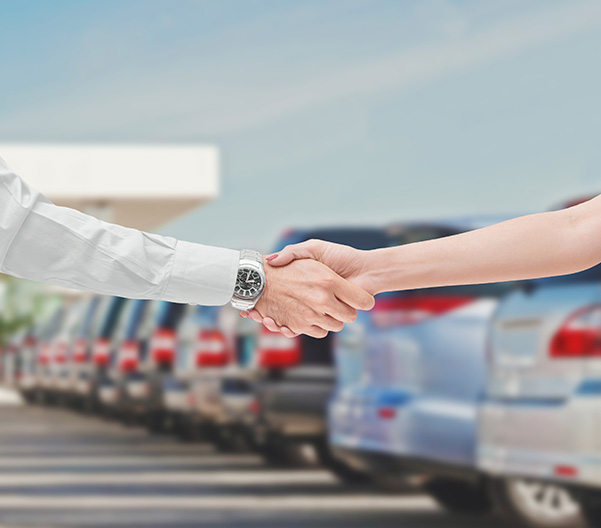 What Are the Steps To Buying a Used Car?
Buying a used car isn't all that different from buying a new vehicle. You'll want to do some comparisons to see what you'd like to buy, ask our sales team any questions that are top of mind, and get approved for an auto loan. In short, the whole process to buying a used car in North Carolina can be broken down into these steps:
Identify what you'd like to buy. You can browse our used car inventory to see what we currently have for sale.
Schedule a test-drive. Nothing will tell you if the car, truck or SUV you've been eyeing is right for you like getting behind the wheel.
Apply for financing! Our used car financing team can help you get approved for an auto loan. Have poor credit? We can review subprime financing options with you.
Estimate trade-in value. If you'd like to trade in a car, let us know and we can apply the value toward the purchase of your vehicle.
Sign the paperwork and await delivery. Our team can take care of the rest and notify you when your vehicle is ready to be picked up!
From the initial research process to the car loan application and more, the Blaylock Automotive sales experts will be here to guide you. If you have any questions, contact Blaylock Automotive, and don't be shy about stopping by if you'd like to browse our selection in person. We can't wait to help you buy a pre-owned vehicle!